Spring of the Dead is the debut episode of the Highschool of the Dead anime.
Statistics
Edit
Original Airdate: July 5, 2010
Opening Song: "Highschool of the Dead"
Closing Song: "Kimi to Taiyou ga Shinda Hi" (君と太陽が死んだ日)
Manga Chapters: Act.1
DVD/BD Release Date: September 22, 2010
At the beginning of the semester, Takashi Komuro has a falling out with his childhood friend Rei Miyamoto. When he goes outside to mope, he witnesses a zombie attack at the front of the school. Takashi goes to warn Rei and his old friend Hisashi, who is dating Rei, and escapes with them just before news of the attack spreads across the school, causing panic. The three run into a zombie that bites Hisashi in the arm before Takashi kills it by smashing its head. They barricade themselves on the rooftop to witness Self-Defense Force helicopters flying in to combat the zombie outbreak in the city, oblivious to the carnage in the school. Hisashi begins succumbing to his injury and Takashi is forced to kill him, despite Rei's objecting. As the zombies attack the barricade, Rei and Takashi embrace briefly.
Characters in order of appearance
Edit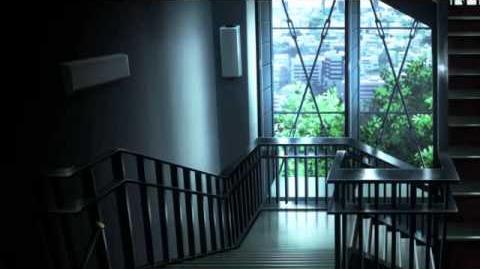 Ad blocker interference detected!
Wikia is a free-to-use site that makes money from advertising. We have a modified experience for viewers using ad blockers

Wikia is not accessible if you've made further modifications. Remove the custom ad blocker rule(s) and the page will load as expected.